TCI International is proud to represent the following high quality ingredient producers in the UK market.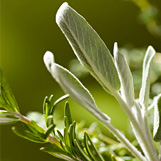 The Kutas Group is a leading Turkish company and consists of a number of subsidiaries and joint venture companies involved in a diverse range of food related products. Kutas AS is worldwide, the leading manufacturer of oregano, sage and bay leaves. They are also a well known supplier of rosemary, savory, aniseed and cumin. Since 1980, Kutas is processing herbs above market standards. With Safe Spice established in 1998 and based in the Aegean Free Trade Zone, they are now able to offer full food safety through a unique new steam sterilization method.
The emphasis of the Kutas Group is on sourcing, cultivation, processing and steam sterilisation as well as worldwide distribution. Kutas have built 3 state of the art factories dedicated to herbs and spices. All production facilities work to ISO 9001 standards and are audited on a regular basis. Other certification programmes include organic and kosher. Continuous product safety is provided with the application of tight GMP controls by trained internal ISO auditors. Kutas has CLAS accreditation for its laboratories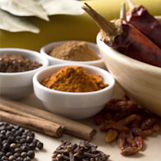 Juan Jose Albarracin SA is the longest established manufacturer of paprika in Spain. Since its foundation in 1854, they have maintained its leadership in the sector thanks to a continuous investment in both agricultural practices as well as improved equipment for offering a food safe product ready for usage.
Albarracin can offer a full range of paprika, capsicums, saffron and oleoresins.
The Albarracin company have received organic certification as well as ISO 14001 for Environmental Management and ISO 17025 accreditation for their laboratories. Continued investment has meant the factory is equipped with the latest machinery and the laboratory has ultra modern equipment to satisfy the most stringent testing requirements.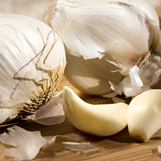 Kancor's natural ingredients are designed for a wide spectrum of applications in food, healthcare and personal care products.
Kancor's expertise extends to sourcing agricultural materials cleaning and grading them, extraction, distillation, isolation and purification, standardization of extracts, granulation and formulation of speciality blends and products.
Our ingredients blend in to play an integral role in our customer's products bringing out the best in characteristics, enhancing value and delivering visual appeal be it taste, mouth feel, flavour, colour, convenience, nutrition, fragrance or combinations.
Kancor have over 30 years of tradition of delivering superior quality ingredients, customized solutions and value for money to a global clientele. Our reputation as a Reliable, Responsive and Resourceful partner extends across Spices, Oleoresins, Essential Oils, Botanical raw materials, Colours and Natural Isolates.

Cochin Spices Private Limited is a world class processor and exporter of a variety of spices to all the developed markets of the world. The processing facilities, located in the Cochin Special Economic Zone (CSEZ) in Cochin (Kerala), India, compares favourably with any similar plant in the world.
Cochin are certified ISO 9001:2000 (BVQI, India) and have an integrated HACCP program incorporated into their process manuals. The HACCP programme is certified by BVQI, Netherlands. A very high level of sanitation and hygiene and a comprehensive GMP program that has been awarded an "Excellent" rating by the American Institute of Bakers (AIB), ensures customer satisfaction, the first time and every time.
Cochin Spices was incorporated in 1991 and commenced commercial production in 1992. Started as a joint venture between Tone Brothers Inc., Des Moines, IA, USA and Devon Plantations & Industries Limited, Bangalore, India, it is today a wholly owned subsidiary of Associated British Foods plc, Knightsbridge, London.
Cochin focus on the processing of Black and White Pepper, Red Chillies (Red Peppers), Cochin Ginger and Turmeric (Alleppey & Madras). In addition, through a series of strategic alliances, Cochin have the ability to source and supply Green Pepper Products and Seed Spices.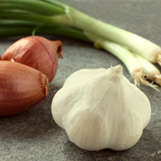 Headquartered in Davis, California, Sunray International Corporation has farming operation and processing plants in China and marketing teams worldwide. Sunray grows, processes and markets an extensive line of agricultural food ingredients including dehydrated onion, garlic, tomato and other vegetable products. Sunray maintains distribution centers worldwide and partners with some leading food companies in the world.
Sunray's China operations are located in the fertile agricultural regions of Xinjiang, Gansu, and Shandong provinces. Its integrated facilities from farming to processing employ the very latest technologies and modern state of the art equipments. The high quality vegetables are processed utilizing the highest GMP and HACCP's protocols.
Sunray's processing facilities have been GMA-Safe (NFPA) Audited - One of the world's most respected independent audit organizations.
Sunray grows, develops and produces the best quality vegetable ingredients for the global marketplace with superior service and competitive prices. We are devoted to our customers' every single special need. Our staff from the agronomy department to our technical group and our laboratories are dedicated to the production of excellent quality and value for food processors worldwide.